UNICO PHOENIX MONITOR
Phoenix is a sub brand of Unico which focus on Aracde Monitors. We support Some Retro Arcade Display interface like EGA/CGA, Our monitor is 17inch/19inch/26inch 4:3 or 5:4 Ratio; When people want to replace their Current broken CRT display or some old arcade monitors. Please select Us.
Our M17 Resolution is 1280x1024 Resolution, Size is , they can be dilivered anytime. Our M19 Resolution is ,size is, You can book and leadtime will be around 40days. Our M26 is stil under developped, Please wait for our further info.
17 Inches Arcade Screen with 4:3 Ratio, HD Replaceable Arcade Monitor Support CGA, EGA, HDMI or VGA Inputs for SNK MVSX Arcade 1UP Creative
About this item
[17'' Phoenix LCD Monitor]: Manufactured with high-grade components with a superior LCD panel, that offer better picture quality, balanced picture image, viewing angles and a longer life span with no burn-in (which is typical with traditional CRT monitors).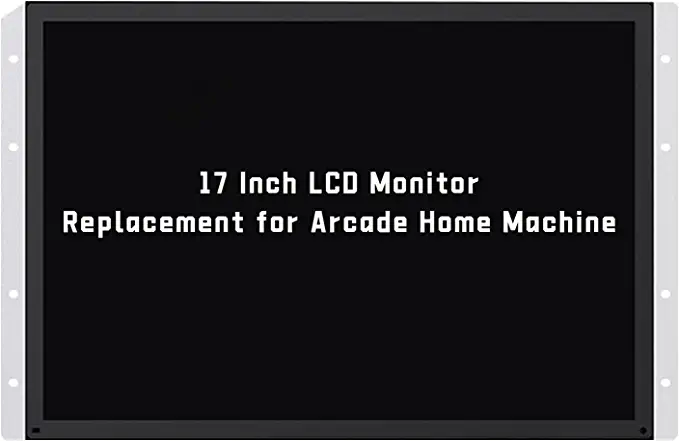 [Easy to Install]: This arcade screen has a mounting bracket pre-installed design that allows you ease of installation of our LCD panel to most arcade & amusement cabinets.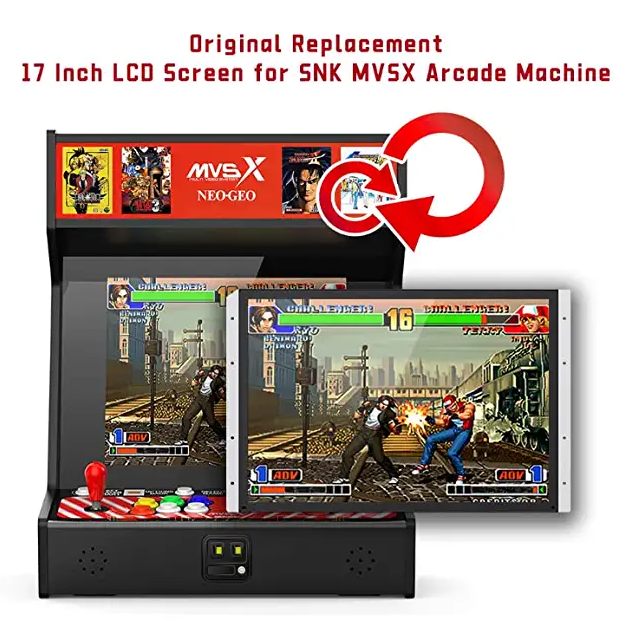 [Built-in Connectors]: There are some built in connectors on back of LCD for CGA/EGA, HDMI, and DB15 VGA signal.
[Adjustable LCD Screen]: LCD's can be adjusted via our OSD settings for other CGA/EGA/HDMI/VGA games via included OSD settings controller. Pre-programmed to automatically sync with popular CGA/EGA games may require manual adjustment via OSD settings controller.

[Ideal for Most Arcade & Amusement Cabinets]: This arcade monitor works in CGA, EGA, HDMI, VGA, SVGA or XGA resolutions. 19inch and 26 inch monitor will be released on our store in next few months. Welcome to consult and purchase.