ABOUT UNICO

With a love of retro games, the Unico team has focused on gaming for over 10 years. With a rich history of developing hardware, software and mechanical designs for all forms of gaming devices which include consoles, joysticks, handhelds, arcades and more. Unico has delivered more than 10 million products to customers worldwide.
Our goal is to always provide our customers with a quality product that delivers fun and a great gaming experience.
UNICO Retro Arcade Game Console with Pre-loaded 44 Genuine SNK Classic Games, Support AV & HDMI Output
About this item
[Double Stick Arcade Game Console]: It's preloaded 44 Genuine SNK classic series games which including The King of Fighters, Fatal Fury, Samurai Shodown. You can play Retro Arcade FUN R1 at home or anywhere with your friend.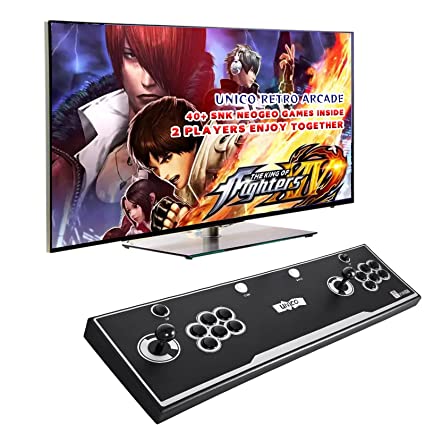 [High-quality configuration]: Retro FUN R1 Using high-quality motherboard, CPU of AMLOGIC 905X 4 Quad-Core 64bit ARM Cortex - A53, GPU of 5 Quad-Core ARM Mali -450, Card Slot support micro SDH up to 32GB or Micro SDXC of 65GB.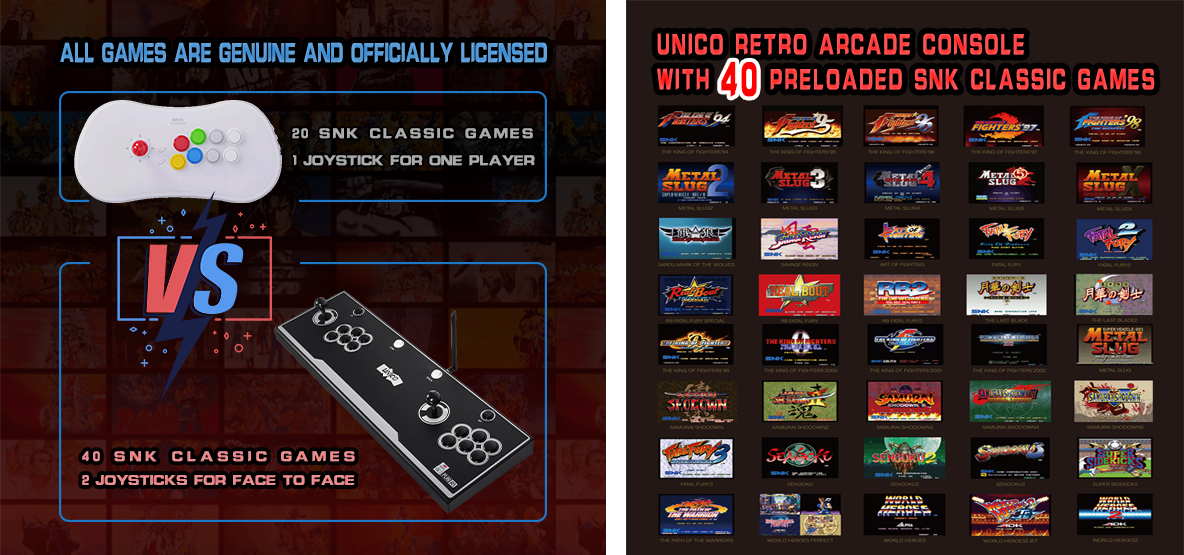 [Support Extension VA & HDMI Output]: You can connect it to LCD TV/desktop computer/ projector via the VA cable or HDMI cable. Just plug in and play.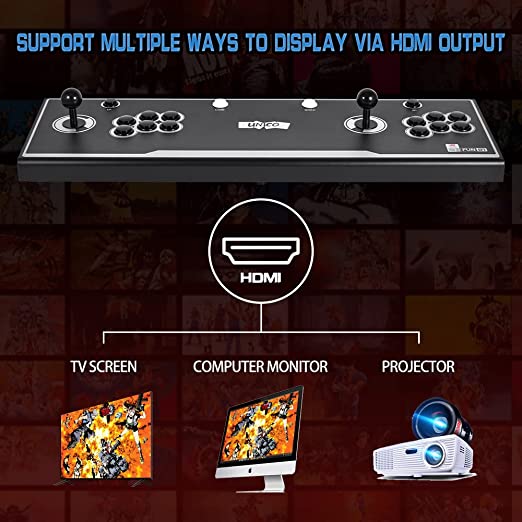 [Game Control Experience and Stable Performance]: Our arcade game console offers top ranking game control experience as well as stable performance. The game itself is usually controlled and manipulated using a handheld device connected to the controller, which generally contains a number of buttons and directional controls.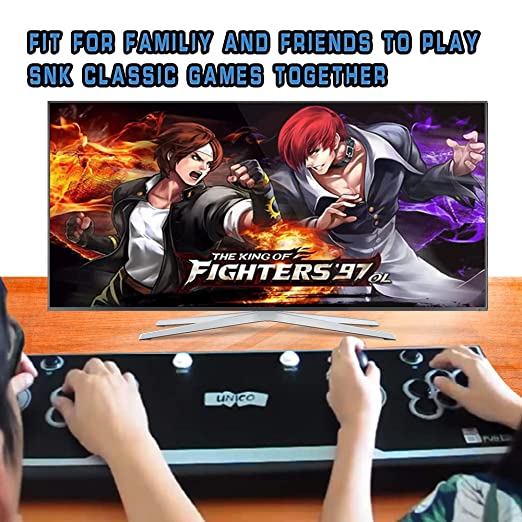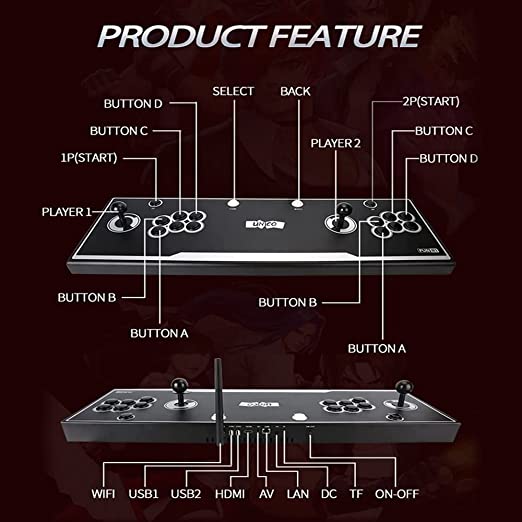 [Package List]: 1 * retro arcade console fun R1, 1 * HDMI cable, 1 * WiFi, 1 * power adapter, 1 * user manual.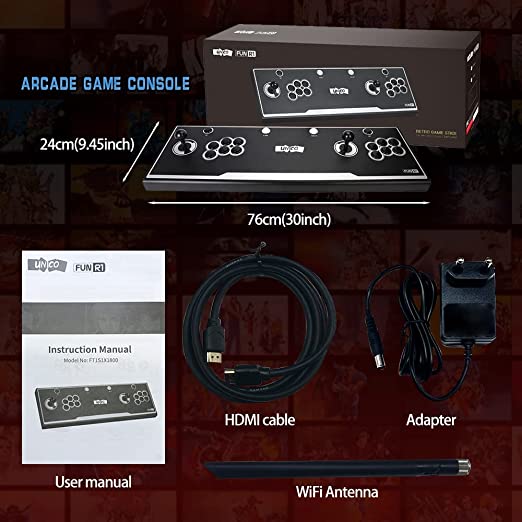 NEOGEO Arcade Stick Pro with 20 Pre-installed NEO-GEO Retro Games, Neo Geo Pocket Support 720p HDMI Output, 3.5mm Audio Jack
About this item
[NEOGEO SNK Arcade Stick Pro]: It's used as a controller and a standalone console, which compatible with UNICO NEOGEO gamepads and another arcade stick Pro.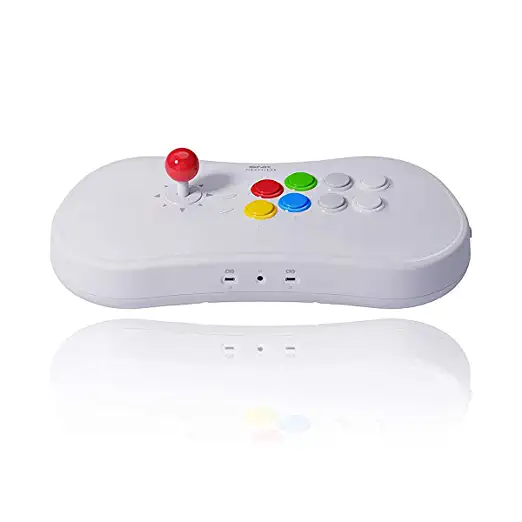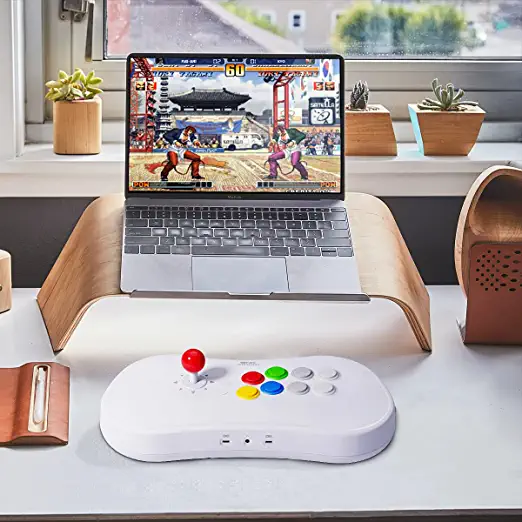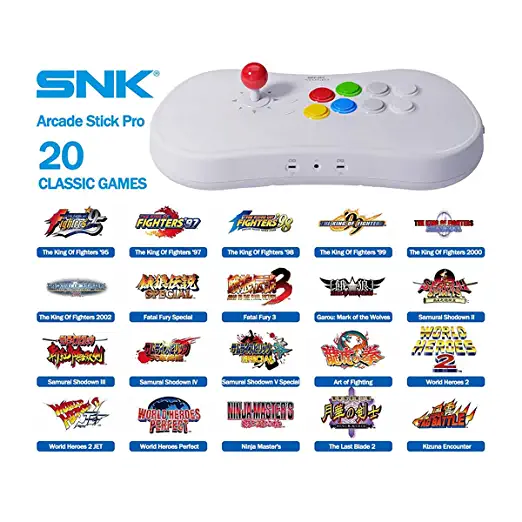 [720P HDMI Output]: You can connect it to LCD TV/Desktop Computer/ Projector via HDMI cable. And there is a 3.5mm audio jack, if you need, you can connect your headphone into the NEOGEO arcade stick.

[Arcade Stick Size]: It's a normal size which length 43cm and width 21cm, so it will remain stable even if played on one's lap.
[Plug and Play]: It's easy to plug the NEOGEO mini or a NEOGEO mini controller into the arcade stick for some intense 1vs1 action.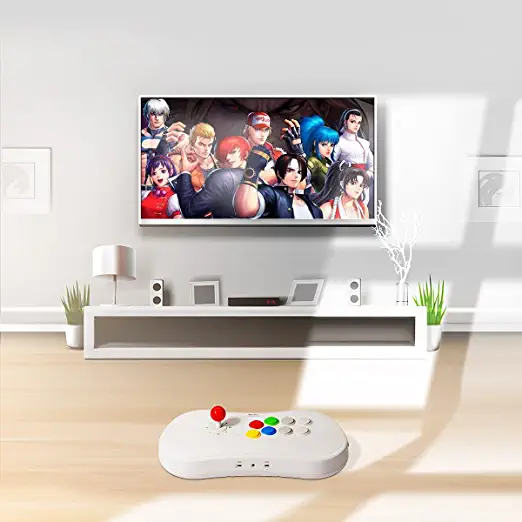 [Package List]: 1 * SNK NEOGEO arcade stick pro, 1 * power cable, 1 * type A to type C adapter, 1 * NEOGEO sticker, 1 * user manual